Il Podcast
Puntata #48 – 25/05/2020 – Mice and Mystics, The Gallerist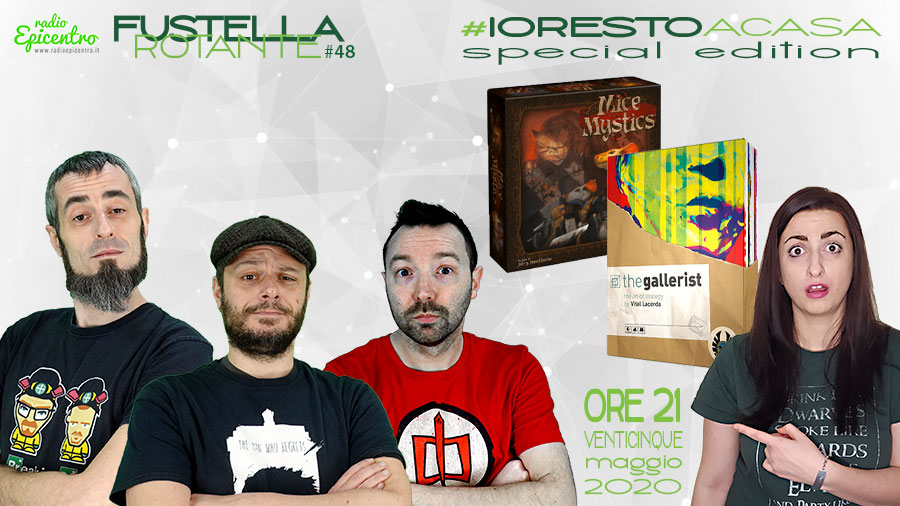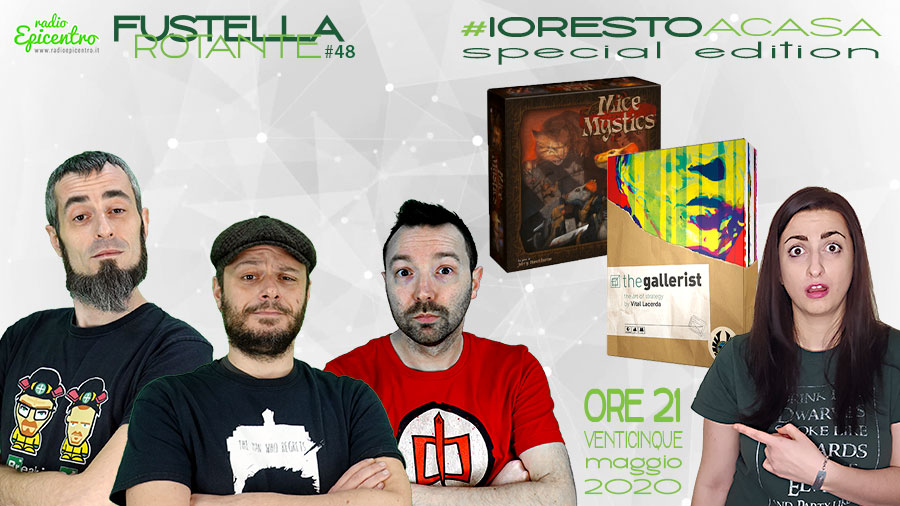 Per questa puntata nel menu abbiamo la nuova edizione di Mice and Mystics, uscita nei giorni scorsi per mano di Asmodee Italia​, per la quale oltre a parlarvi del gioco vi racconteremo anche le differenze tra la vecchia e la nuova edizione italiana.

Vi porteremo poi nel mondo dell'arte con The Gallerist, gioco di Vital Lacerda Boardgames distribuito in Italia da Giochix​ che vi mette nei panni di galleristi alla ricerca dell'ultimo capolavoro artistico.

Non mancherà però la rubrica più amata dagli ascoltatori: "Ve lo spiega Nicola". Quale sarà stavolta il Nikstarter che avrà scovato per noi nei meandri della piattaforma di crowdfunding più famosa al mondo?
Podcast: Play in new window | Download (101.3MB)
Iscriviti al podcast! Google Podcasts | Spotify | RSS