Il Podcast
Puntata #40 – 30/03/2020 – Imhotep and The Duel, Between Two Cities and Castles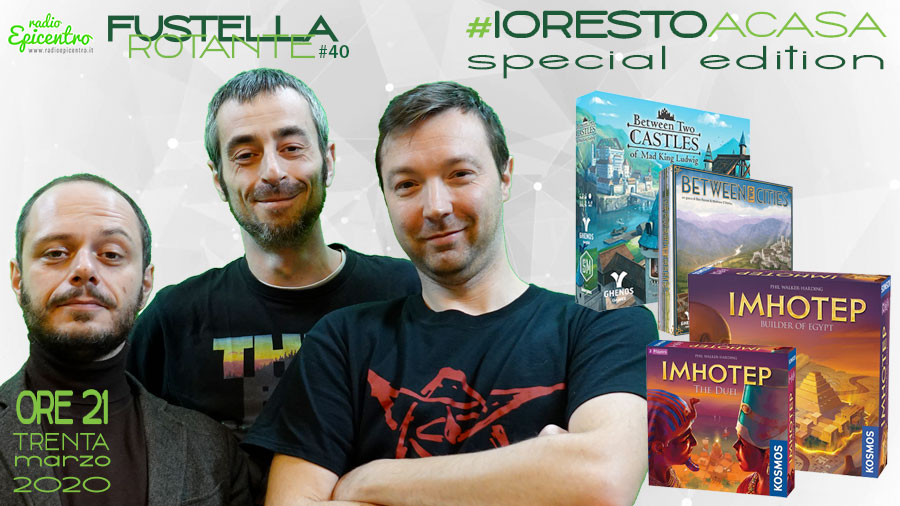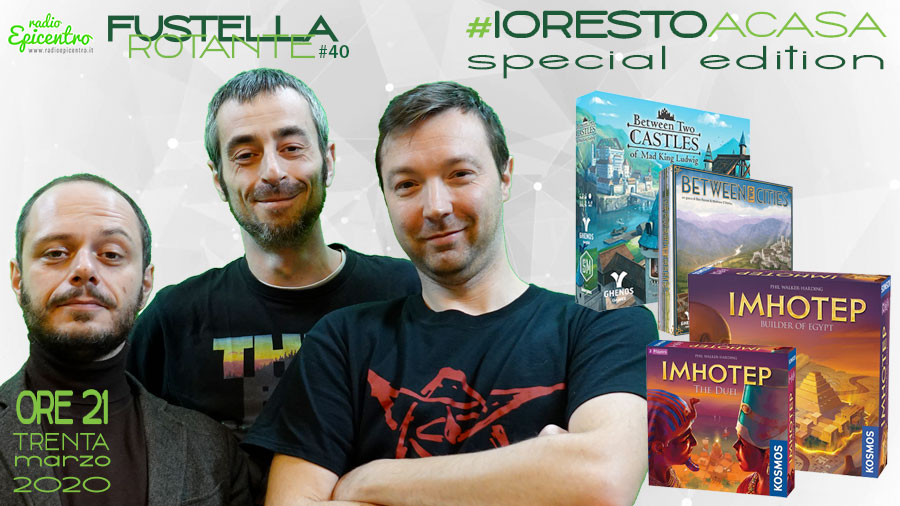 Mentre la pandemia non accenna a rallentare, i fustellatori continuano a provare a mantenere una parvenza di normalità con la 40esima puntata di Fustella Rotante. Come sempre da quando siamo costretti a casa, vi parleremo di alcuni titoli che è possibile giocare sulle piattaforme online.

Stavolta sul tavolo ci saranno Imhotep, gioco di Phil Walker-Harding per 2-4 giocatori edito nel 2016 da KOSMOS Verlag e portato in Italia da Giochi Uniti. Insieme al suo fratello minore Imhotep: The Duel, che è la versione per 2 giocatori uscita nel 2018, sempre per mano di Kosmos.

Parleremo anche di Between Two Cities, city builder per 1-7 giocatori creato da Matthew O'Malley, Morten Monrad Pedersen e Ben Rosset per Stonemaier Games che presenta una interazione tra i giocatori molto particolare, e del cugino Between Two Castles of Mad King Ludwig, anch'esso pubblicato da Stonemaier, che riprende l'ambientazione del titolo di Bezier Games e la fonde con le meccaniche di Between Two Cities. Entrambi i giochi sono stati pubblicati in edizione italiana da Ghenos Games.

Potrebbe poi mancare la rubrica "Ve lo spiega Nicola"? Chissà Nik cosa avrà scovato per voi nei meandri di Kickstarter.
Podcast: Play in new window | Download (100.8MB)
Iscriviti al podcast! Google Podcasts | Spotify | RSS