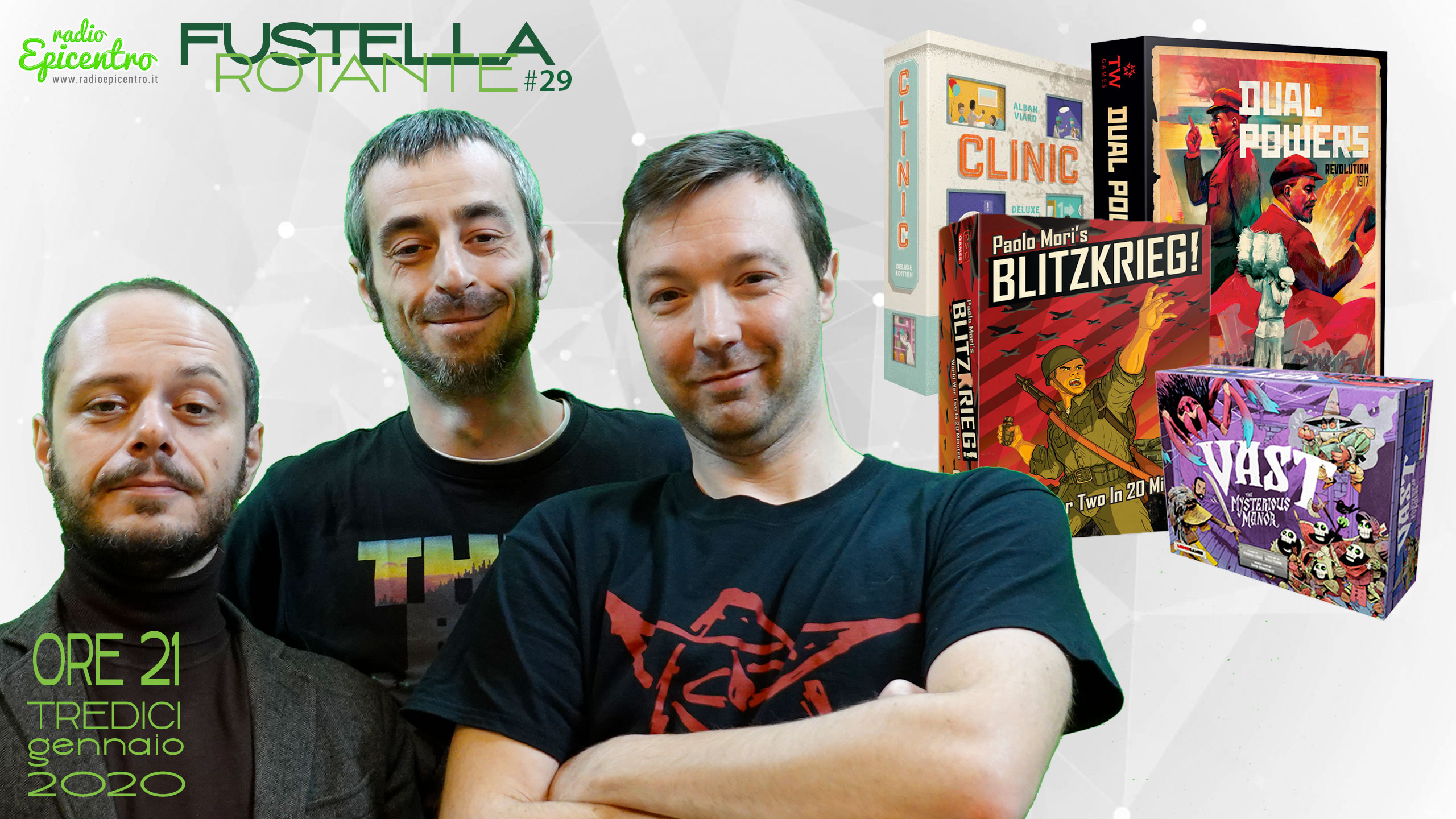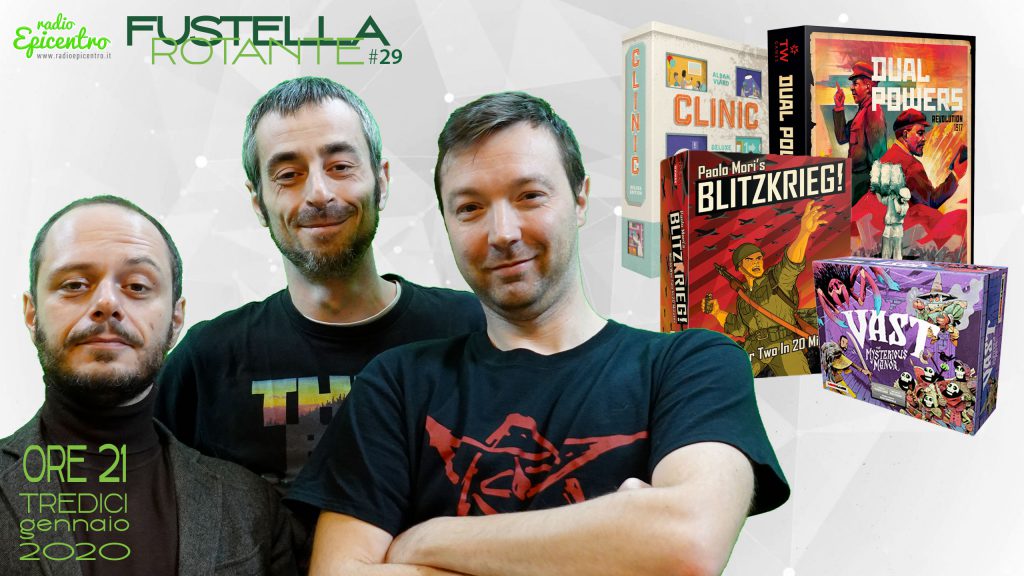 In questa puntata vi parleremo in maniera approfondita dell'edizione deluxe di Clinic, gioco di Alban Viard e pubblicato dalla sua AVStudioGames recentemente arrivato a casa dei finanziatori italiani grazie a Giochix.
Oltre a questo vi daremo le nostre impressioni dopo le primissime partite al nuovissimo Vast: The Mysterious Manor, gioco di Patrick Leder edito da Leder Games, asimmetrico da 1 a 5 giocatori che cerca di migliorare le criticità del predecessore, The Crystal Cavern. Ci sarà riuscito?
Parleremo anche di un paio di giochi per 2 giocatori. Il primo è Blitzkrieg! dell'italiano Paolo Mori, pubblicato da PSC Games e portato in Italia da Giochix. L'altro è Dual Powers: Revolution 1917, di Brett Myers e pubblicato da Thunderworks Games, che promette di farvi rivivere il periodo della rivoluzione russa che portò alla caduta del regime zarista.
Podcast: Play in new window | Download (93.3MB)
Iscriviti al podcast! Google Podcasts | Spotify | RSS