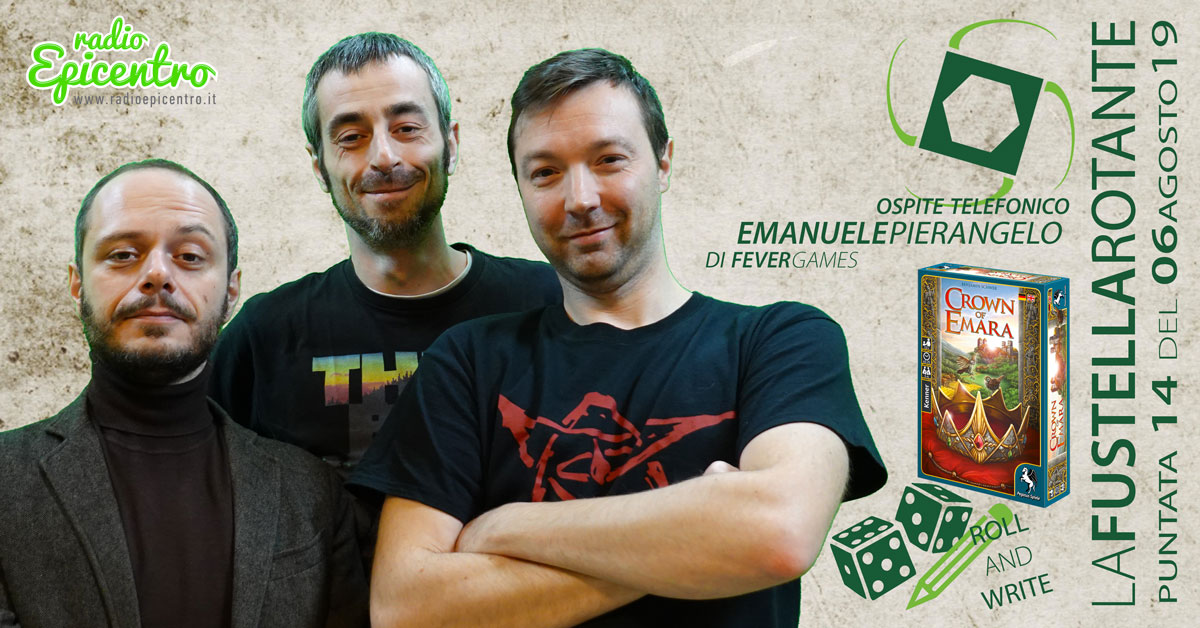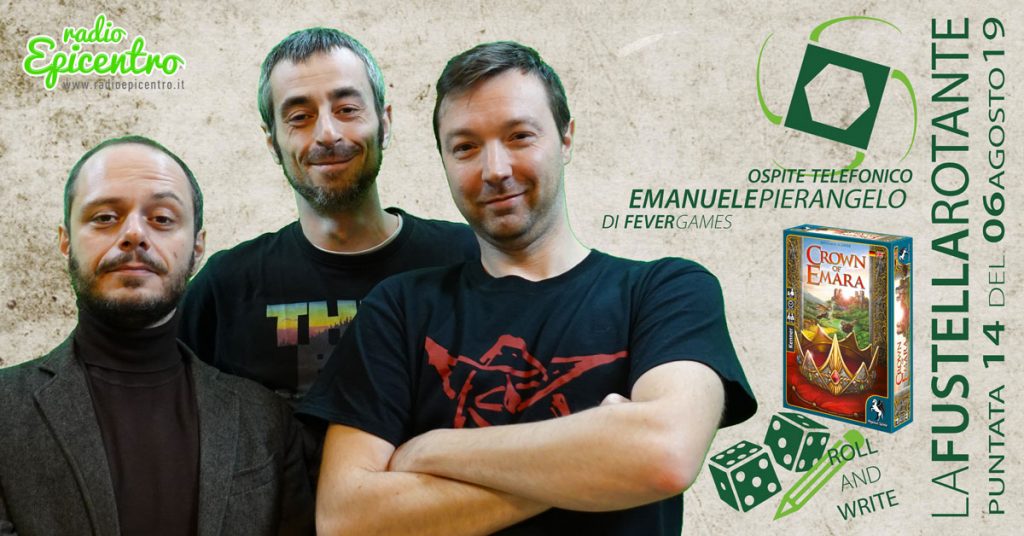 In questa puntata vi parleremo di Crown of Emara, gioco di Benjamin Schwer da 1 a 4 giocatori edito nel 2018 da Pegasus Spiele Global, che presenta un interessante meccanismo di selezione azioni tramite carte e movimento su plancia. Anche il meccanismo di punteggio è particolare e prevede che venga presa in considerazione solo la più bassa tra le 2 tipologie di punti che è possibile accumulare durante la partita. A questo si aggiungono 2 plance modulari e due piccoli mazzi di carte evento e assistente che rendono ogni partita diversa rispetto alla precedente.
Proseguiremo poi un'ampia carrellata di Roll and Write che abbiamo avuto modo di giocare nel corso degli anni, parlando sia di quelli che ci sono piaciuti che di quelli che ci hanno lasciato perplessi. Welcome to, Kingsburg Dice, Rolling Ranch, Railroad Ink e altri… quali avranno lasciato un segno nei nostri cuori? Lo saprete solo ascoltandoci! 😉
Inoltre, come di consueto, vi riporteremo le notizie secondo noi più interessanti sul mondo dei Giochi da Tavolo, con particolare attenzione ai numerosi annunci che sono stati fatti in questi giorni di Gen Con.
L'ospite telefonico sarà Emanuele Pierangelo di Fever Games, che ci parlerà delle prossime novità in uscita.
Podcast: Play in new window | Download (73.4MB)
Iscriviti al podcast! Google Podcasts | Spotify | RSS