King of Monster Island: tutta la grinta di King of Tokyo in versione…cooperativa!
Arriva il seguito cooperativo di King of Tokyo!
Sono stati rilevati movimenti irregolari su Monster Island. Il vulcano sta eruttando come mai prima d'ora. Mostri da tutto il mondo si stanno radunando sull'isola, cosa sta succedendo? Non combattono più tra di loro! Forse perchè…una minaccia maggiore è in agguato. Qualcosa di grande abbastanza da minacciare ogni mostro e farli combattere insieme contro lo stesso nemico…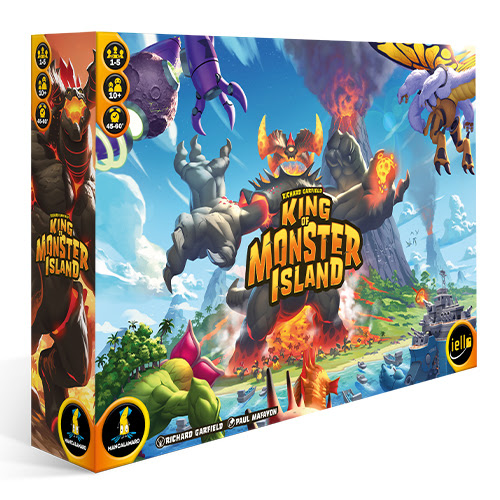 E' arrivata la prima espansione di Shards of Infinity!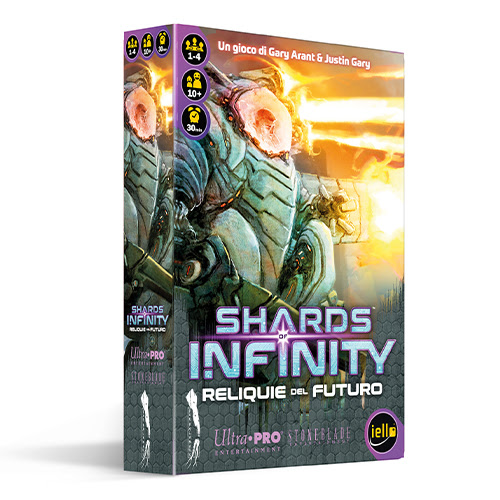 Shards of Infinity: Relitti del Futuro è la prima espansione di Shards of Infinity. Questo set include tre modalità di gioco. Una modalità a tre giocatori conosciuta come "Bagno di sangue": ogni danno inflitto va a entrambi gli avversari invece che a uno solo. Nella modalità Attacco a squadre 2v2, i giocatori si alleano per sfidare la squadra avversaria. Una modalità solitaria completa, conosciuta come "Nemesis", mette i giocatori solitari contro il gioco.
Unmatched Houdini vs il Genio: it's a kind of magic!
Unmatched è un gioco di miniature in cui si sfidano combattenti di ogni tipo – dallo schermo alle pagine dei libri, lì dove nascono le leggende. Ogni eroe ha un mazzo unico di carte che si adatta al suo stile di combattimento. Potete mescolare e abbinare i combattenti di qualsiasi set di Unmatched. Ma ricordate: alla fine può esserci sempre un solo vincitore.